< SEE ALL POSTS
COVID-19 Is NOT Going to Take Out Our Industry
March 22, 2020 | By Neil Ducoff | 6 Comments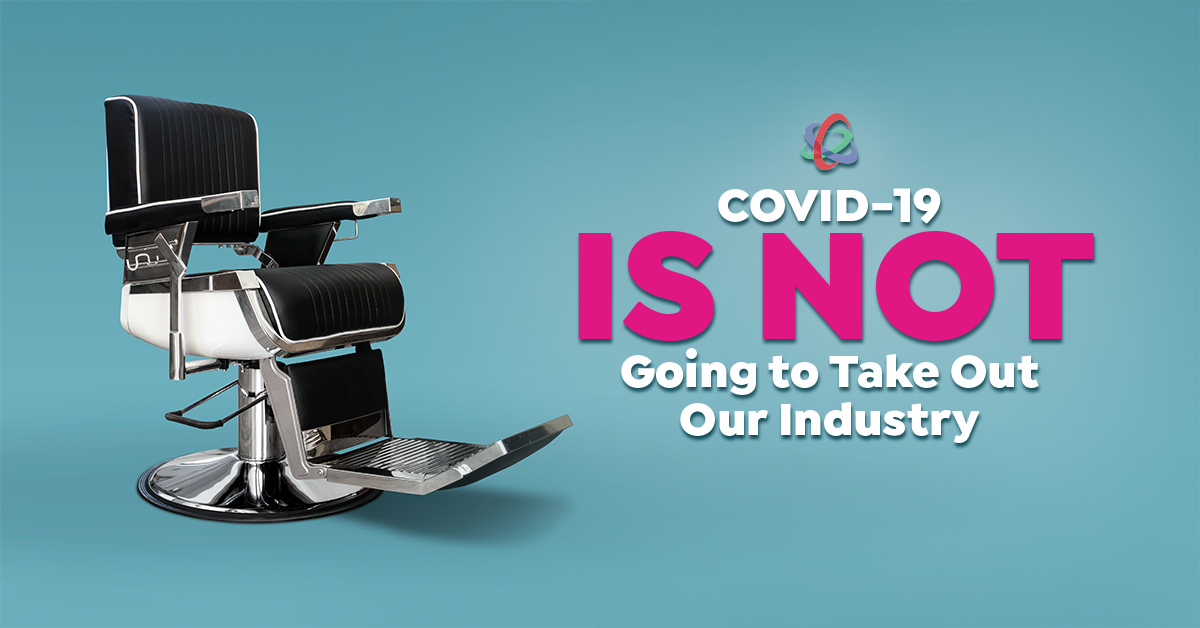 Watching all but non-essential businesses shutting down is beyond surreal — like a nightmare you can't wake up from.
Where we are:
For well over a week, we've been bombarded with phone calls, text messages and emails from salon/spa owners seeking guidance on whether they should stay open or close and how to take care of their employees.
Last Tuesday, March 17th, I hosted a live broadcast Town Hall Meeting from our video studio. Over 600 owners registered.
The bulk of the questions were on how to go about closing and how to create a plan to make it through the crisis. Needless to say, there was fear, but also lots of optimism.
Since March 17th, conditions changed damn near by the minute with federal, state and local governments ordering the shutdown of all non-essential businesses. Simply put, any business that touches people must close.
Initially, salons and spas announced closings for at least two weeks. Today, fingers are crossed to open by May 1st.
For each and every one of us, the coronavirus pandemic is a crisis of epic proportions. Like fighting a war, it has all of the fear, uncertainty and death … but is void of bullets and bombs.
What to do now:
IMPORTANT: If your salon/spa has not closed — shut it down. The sooner we can choke the life out of COVID-19, the sooner we can get back to work.
Closure to-do check list: A few days ago we published the Salon/Spa Checklist for Pausing Operations Due to Coronavirus, with some excellent help from Michell Bartlein of Savoye Salon Spa. If you haven't read it, please click here to do so now!
Landlords: Many of our coaching clients are reporting that landlords are being very cooperative to delay or significantly lower rent payments during this crisis. If you haven't communicated with your landlord, do it.
Banks: Again, we're getting reports that banks are cooperating with no late penalties and are granting grace periods. Don't wait. Talk to your bank.
Expenses: You know the drill. If you don't need it — cut it.
Help with Unemployment: Help your employees get set up with Unemployment benefits. If you need to keep some employees on reduced payroll some states, like Connecticut, have a Share Work Program that allows hours/pay to be reduced from 10% to 60% and also receive partial unemployment. Visit the US Unemployment site here. 
Keep dialing in your Cash-Flow Plan: Your business is closed and you have plenty of time to keep fine-tuning your budget. There's no excuse. Things are changing at a rapid pace. You're pushing off expenses and cancelling stuff you don't need. It is essential to get every predicted expense change updated. That's the only way to know where you are, how far you can stretch the money you have, and what to expect when it's time to reopen. No excuses. Get it done. RELATED: Want us to build your cash-flow plan for you? Learn more here.
Relentless communication: While closed, do everything and anything you can to maintain communication with your employees. Communication is the glue that will hold your team and culture together. Zoom is an amazing tool for group meetings, sharing desktop screens, and seeing teammate's faces. Just giving employees the opportunity to update each other on how and what they're doing can tighten bonds and lift their spirits. Lastly, set time aside to call, FaceTime or Skype each employee. That's the human side of No-Compromise Leadership.
Start planning your reopening: All owners are in some level of survival mode as they batten down the hatches after closing. It's one tough decision after another with little time to process. I know because that's all I've been doing the past few weeks. I'm exhausted at night. HOWEVER, now that we're hunkered down in our homes, it's time to look ahead and think about reopening your business. Where to begin? What are some of the BHAGs (Big Hairy Audacious Goals) that you'd like to achieve when you reopen? Ponder the possibilities. Dream BIG. That's all you need to do right now.
Here's my challenge to you: Most definitely, 2020 is the year we will want to forget. But that's not going to happen. We're going to learn volumes about business survival. Without question, we are going to learn about our ability to lead, make tough decisions, plan and prioritize.
SAVE THE DATE: I'm hosting our second Town Hall Meeting this Friday, March 27th, at 2:00pm Eastern time live on our Facebook page.
The topic: Beginning the Journey to Reopening
Discussion topics:
What should you be working on while closed?
How to stay connected to your employees
How to stretch your financial resources
What to do if your financial resources are gone?
What do you want different when you re-open?
What if some of your employees don't come back?
Plus, live Q&A
Lastly, I posted this on Facebook last Thursday. Many found it inspiring. If you missed it, here it is again.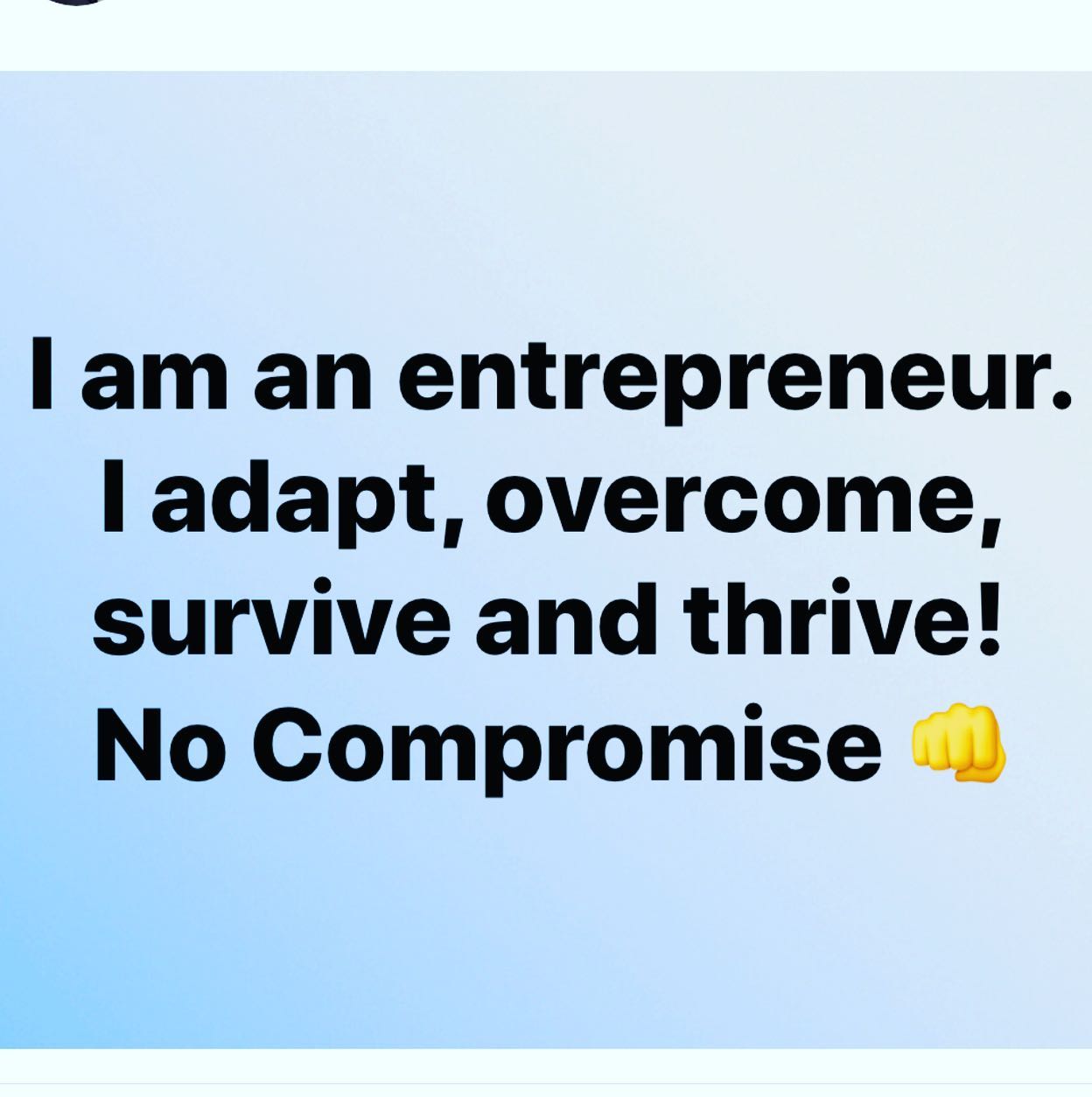 Categories: Coronavirus