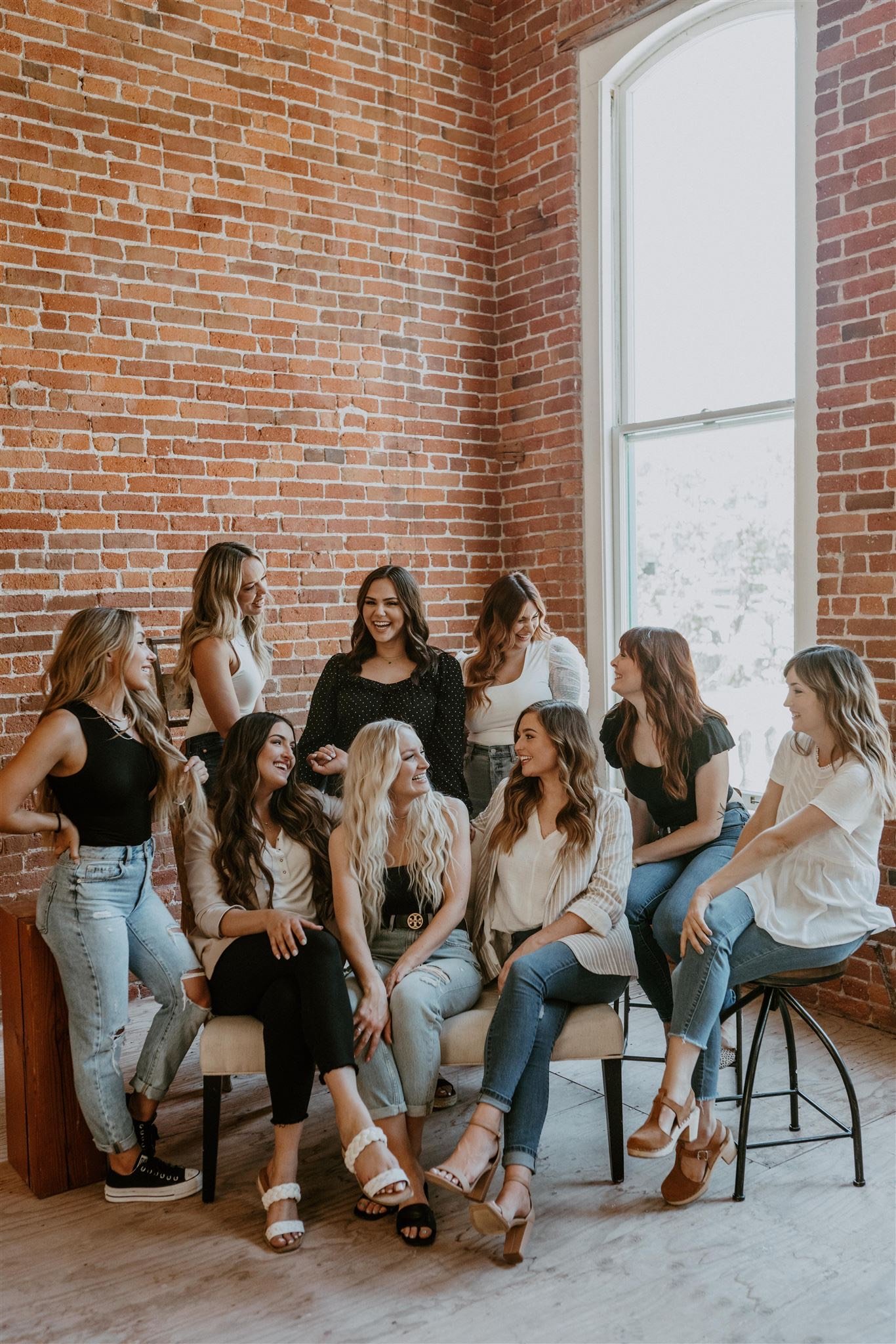 Strategies Coaching Snapshot:
Rarity Salon | Sacramento, CA
Owner: Katie Radu
Increased average monthly sales from
$21,711 to $86,622
Increased productivity from 54% to 82%
A
Strategies Coach

ing Membership can help...
Build predictable profit.
Recruit, retain, & inspire Staff.
Create systems for growth.
Take the pressure off you.
Want some help right now? Let's chat!
Schedule a free 60-minute strategy session here:
How
we can help...
Running a salon or spa is hard work. But that doesn't mean you have to do it alone. Since 1993, our Certified Strategies Coaches have been working in the trenches with owners just like you, to help them achieve their goals faster, and with the confidence to repeat those successes year after year.
When it comes to helping salons/spas grow, we don't shy away from the hard stuff. While other industry coaching companies promise "quick-fix" tactics to help you grow, Strategies Coaching will challenge you to dig deep as we work together to create predictable growth and profit for you, your company, and your team.
We'll work together to help you...
Build a cash-flow plan so you can make informed financial decisions
Confidently read and react to all your financial reports
Increase sales, profits, and cash reserves – by design, not by chance
Recruit and retain motivated team members
Implement a pay structure that offers EVERYONE more opportunity
Create career paths that inspire and reward individual growth
Build consistent systems for pay and performance reviews
Strengthen management & delegation skills
Create a fun and inspiring team culture
Steamline guest-care procedures
Build an Internal Training Program
Gain the confidence to be the leader that your company needs
You don't need to tackle these tasks yourself. In fact, doing so slows you down. Start a Strategies Coaching Membership now and receive the hands-on coaching, training, and tools to grow your business faster, and do it with more confidence.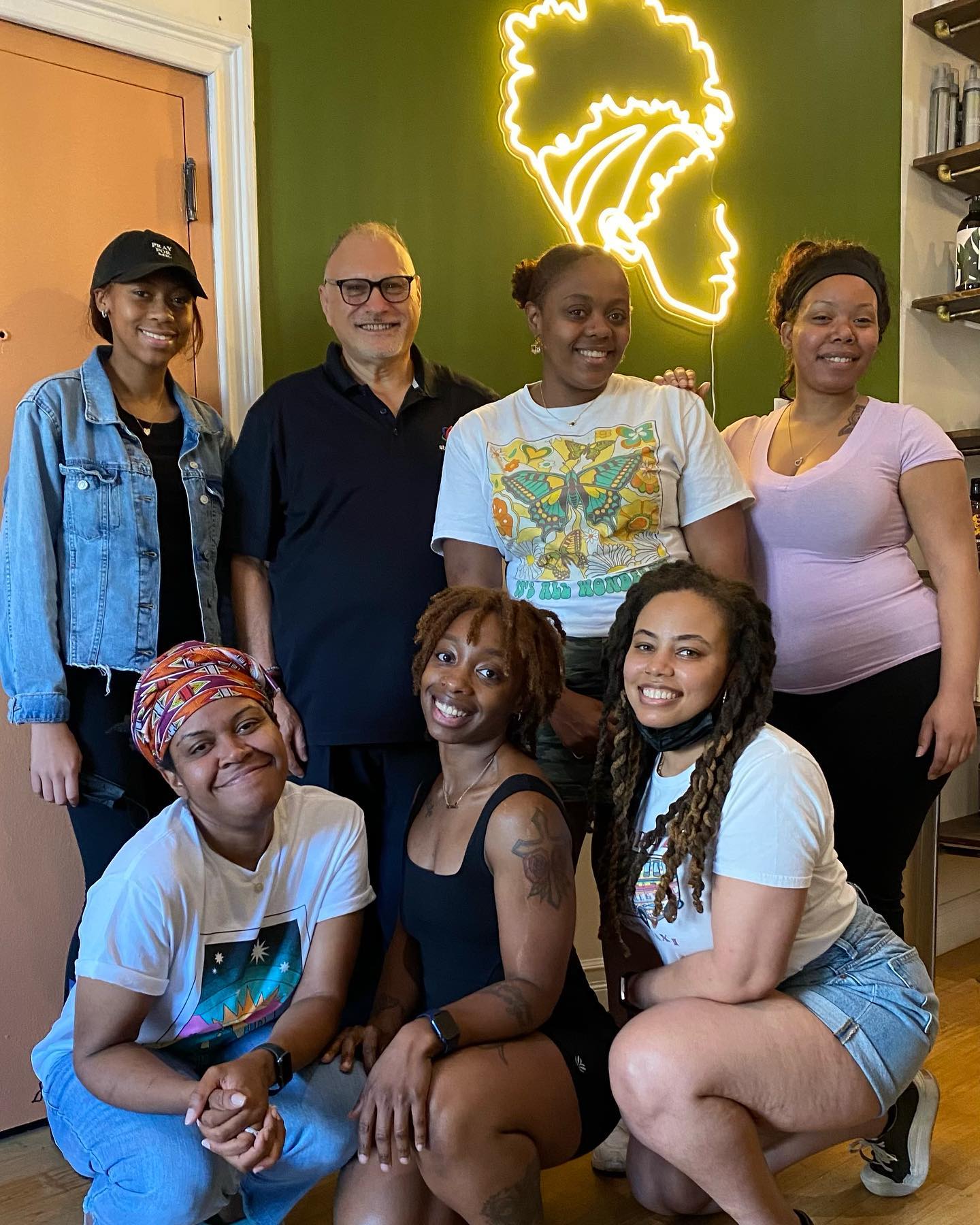 Strategies Coaching Snapshot:
Renaissance Curls Salon | Harlem, NY
Owner: Weena Jerome
Increased sales by 44%
Increased cash reserves by 113%
What's included... all for one monthly price.
Strategies Coaching Memberships are designed to give you everything you need to grow your salon, spa, medspa, barbershop, or lash studio. And we know that takes more than just working with a coach. That's why we include on-site training, in-person and online education, and access to our cloud-based Command Center coaching portal with almost all Coaching Memberships.
Your Personal

Strategies Coach

Ever wish you could have a business expert on speed dial? That's exactly what you get with Strategies 1-on-1 Coaching. No obstacles or long-term goal is too lofty.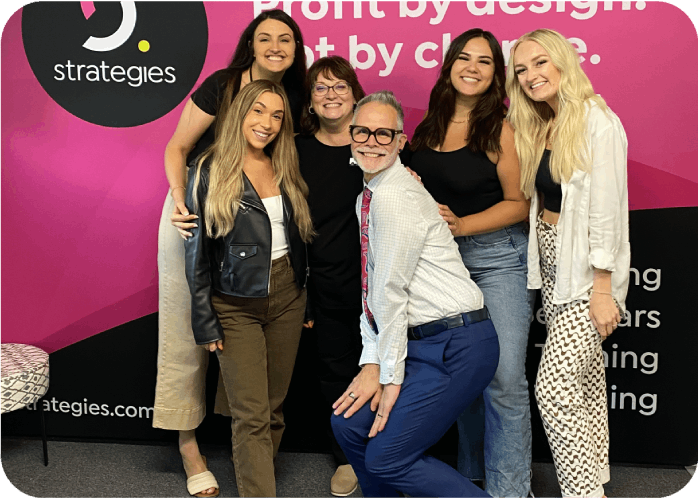 In-Person

Strategies Events

Whether it's re-engineering your company from the ground up, building an employee handbook, or supercharging your front desk team, our calendar is packed with in-person events to get you there.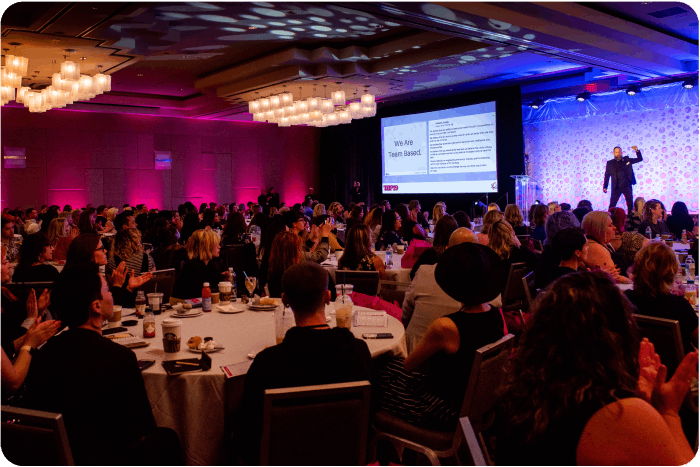 Onlive

Trainings & Replay Archive

Live, online, salon/spa business trainings addressing the most current issues we see owners struggling with in our daily coaching. Includes access to 250+ hours of archived trainings.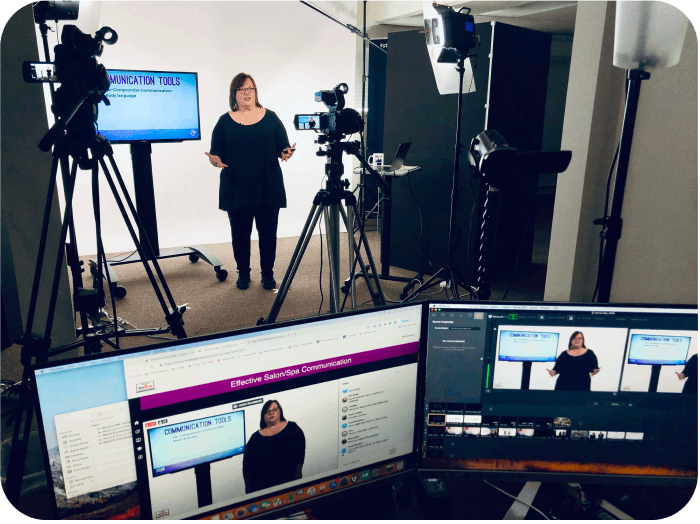 Command Center

Coaching Portal

Designed and built by Strategies, the Command Center is our proprietary cloud-based coaching system. It delivers secure access to an unrivaled array of planning templates, spreadsheets, project management tools, and on-demand training. You and your coach will do all your work together in this one-of-a-kind portal.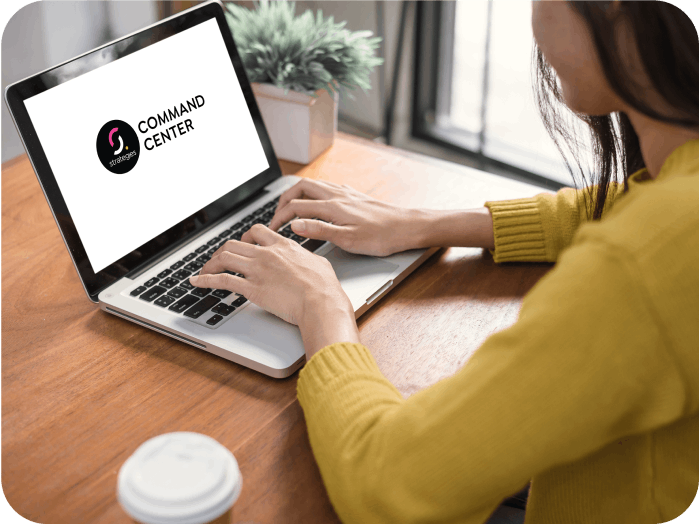 On-Site

Coaching at Your Location

There is no better way for Strategies to help reignite the fire in your business than by bringing us on-site to deliver a training customized for your business. Your entire team hears the same message at the same time Discussion is focused, and your whole team benefits.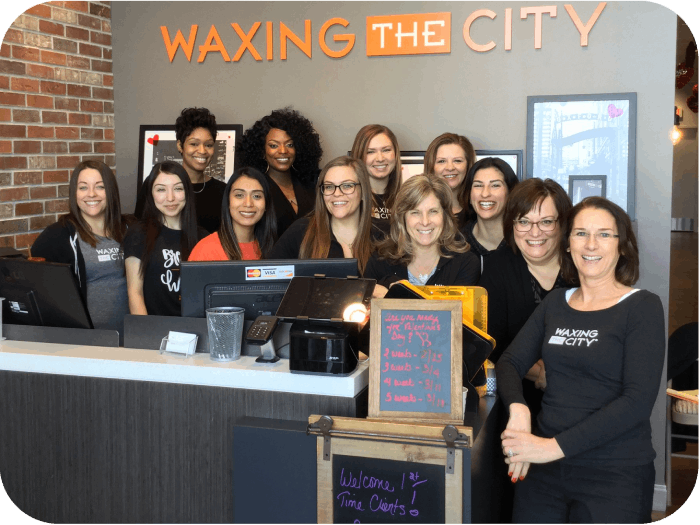 Our Membership Options
Basic
12-Month Membership
$795
/mo
Personalized Expert Coaching

Command Center: Online Coaching Portal

25% Off All Seminar Tickets*

2 Seats to Incubator Seminar

Members Only Facebook Group
Basic Monthly
Month-to-Month Membership
$895
/mo
Personalized Expert Coaching

Command Center: Online Coaching Portal

Monthly Commitment

Members Only Facebook Group
Foundation
12-Month Membership
$995
/mo
Personalized Expert Coaching

Command Center: Online Coaching Portal

All Access Education: 2 Seats to all Seminars & Workshops*

1 Two-Day On-site Training**

1 Private Virtual Training (Half Day)

Onlive: Full Access to Live & On-Demand Workshops

25% Off All Seminar Tickets*

Members Only Facebook Groups
Comprehensive
18-Month Membership
$1195
/mo
Personalized Expert Coaching

Command Center: Online Coaching Portal

All Access Education: 4 Seats to all Seminars & Workshops*

2 Free Team-Based Pay Conference Tickets***

2 Two-Day On-site Trainings**

2 Private Virtual Training (Half Day)

Onlive: Full Access to Live & On-Demand Workshops

25% Off All Seminar Tickets*

Members Only Facebook Groups
*Team-Based Pay Conference and 3rd-party events (Crosswalks) not included.
**Plus on-site educator travel & material expenses.
***To be used for one Conference within your membership time frame.
What our Coaching Members are accomplishing...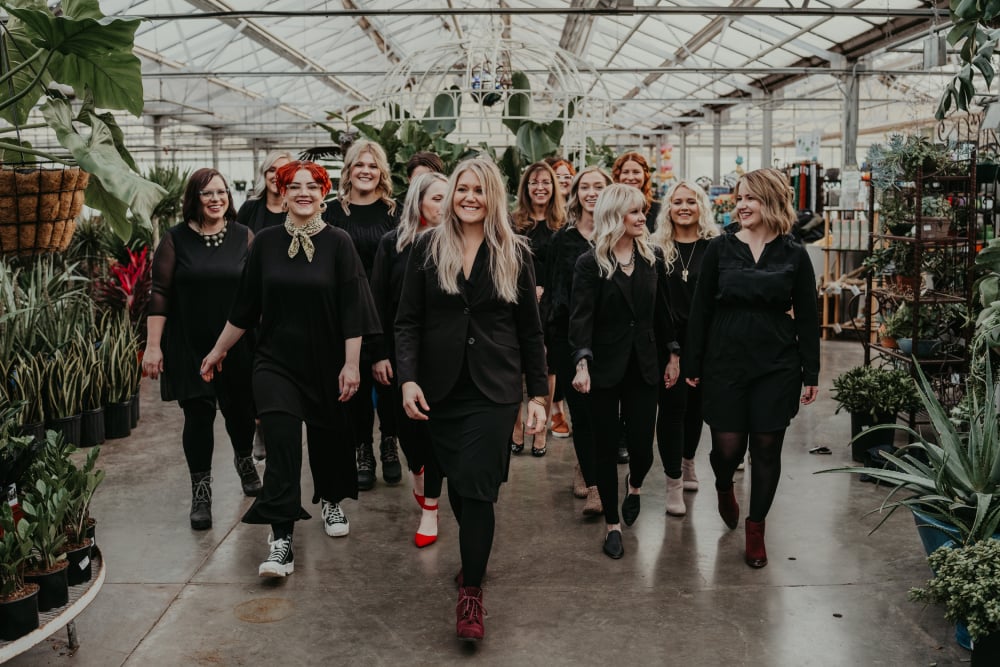 We have seen some big wins across all areas of our company since we began coaching with Strategies in 2016.

Some before vs. after numbers:

Prebook: 38% - 75%
Retail to total sales: 13% - 20%
Profit: 0 - 10%
Average ticket: $68 - $102
New client retention: 27% - 39%
Cash reserves: $0 - $65,000

Developing and strengthening our internal communication and team accountability has been one of the most powerful aspects of our growth.

This has allowed us to create a strong and cohesive culture that is woven into each team member, allowing the company to run incredibly smoothly. Andrea is grateful for her strong company leadership and growth as it has allowed her to recently become an owner of a hair school.
Andrea Birst
Glance Spa & Salon | Bismark, ND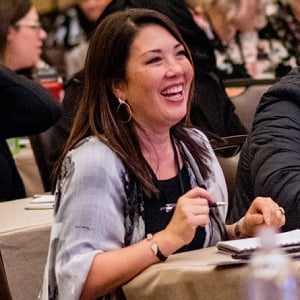 We have seen dramatic transformations in all areas of our company since we began coaching with Strategies and utilizing their Team-Based Business Model. Our retail was 11% of total sales. Since then, we have maintained 27% retail to total sales.

Some highlights we'd like to share:

Increased average yearly revenue from $206,000 to $1.7 million
Increased average monthly revenue from $17,000 to $141,000
Increased retail sales from 11% to 27% of total sales
Increased pre-book from 36% to 86.4%
I was able to pay off $350,000 in build-out debt in eight years
We have over $400,000 in savings and are starting a team retirement contribution
Marian Sang
Omagi Salon/Spa | Louisville, KY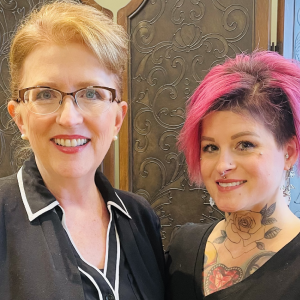 Thanks to Strategies, we are doing things that I never dreamed possible for our company.

Utilizing the Team-Based Business Model has helped us improve all our critical numbers. by improving client retention, profitability, and productivity, it has allowed us to continue to add more benefits for our team each year.

In 2018 when we converted to Team-Based Pay, I wanted to offer health care and one-week paid vacation to our team. Four years later, these are our current benefits.

Up to 4 weeks of fully paid vacation
Healthcare contribution (up to $200/mo)
100% paid education
Paid team meetings
Paid training
$50,000 life insurance policy
Matching retirement contribution
Paid Team Vacation
Monthly Team Rewards
Mary Ann Brookes
Brooks & Co. | Edwardsville, PA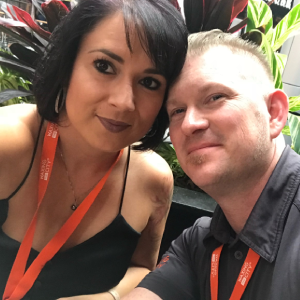 Thanks to Strategies Coaching, we can FINALLY take a paycheck and put cash into cash reserves!

But being able to give back to our team has been the most rewarding part of being profitable. We've been able to give healthy raises at least twice a year, invest in education, offer heatlh, life, vision, and dental insurance, paid sick time, and paid time off.

And best of all, we can now offer our team a 401k with up to 4% match.

Comparing our first years coaching to prior:

Average monthly revenue increased 33%
New Client Retention increased 14%
Avg. Service Sale per Hour increased $28
Equity increased 283%
Jennifer & Dan Horst
Waxing the City - Tempe | Tempe, AZ
What can you achieve with Strategies Coaching? Let's find out!