< SEE ALL POSTS
What Will Your Salon/Spa Sell For?
April 28, 2019 | By Neil Ducoff | 2 Comments
You open a salon/spa because you have a passion for the business and vision of what your company can become.
Thoughts of what your salon/spa can sell for is typically one of the cans that keep getting kicked down the road for years.
Sooner or later, that day eventually arrives when selling your company begins to occupy your thoughts.
And when it does, the big questions will always be, what is my salon/spa worth, and what will it sell for?
For as long as I can remember, my passion has been about helping employee-based salon/spa owners to grow companies they can be proud of. Companies that offer growth opportunities for employee and owners alike. And that means companies that are profitable and financially secure.
A few days ago, I received a letter from a coaching client that I haven't heard from in a few years. It was a "thank you" letter.
Her name is Shelly Gentile, former owner of B. Jags Salon & Spa located in New York State. I'm sharing Shelly's letter, not to sell you anything, but because of the message it sends to all owners.
If you own your own company, the time to begin preparing it for sale is the day you open. Why? Because being an entrepreneur means creating and growing something of value.
As you read Shelly's letter below, and pay close attention to the transition her thinking went through in order to sell her company for a sum that equals the years of hard work. 
Here's Shelly's letter…
Hi Neil,
I just wanted to say hello and thank you. 
On February 4, 2019, I sold my salon.
That's a statement that we owners never give much thought to when we open our businesses. Like most owners, we spend our day-to-day lives behind the chair, managing staff, or our days off at a desk doing payroll, paying bills, etc..
It was 15 years ago, in 2004, that I came to Strategies for their Front Desk Class. That's all I thought my business needed. 
I quickly realized it was not about fixing my front desk and getting it running efficiently. It was about leadership and knowing the numbers.
Financially my company was healthy — as long as I stood behind the chair generating dollars. I was busy five days behind the chair and working 40+ hours a week.
That was the problem. I only had 2 hands. So, I signed up for more classes, and then the mother of all classes, the Incubator, followed by a conversion to Team-Based Pay. 
Then came the re-creation and defining of our culture.
Boom! Then came the DREAM TEAM.
For me, the answer for me to step away from the chair, and work only the hours I chose to do hair, was to get my numbers in line with payroll and expenses. I gained more free time than I ever dreamed possible.
Having REAL numbers and paying myself a "REAL PAY CHECK" is what allowed me to sell my business — and have the numbers to back it up. For that I owe you the credit and a big THANK YOU!!!
During the sale, I was able to negotiate with two separate buyers to achieve the best sale for my business.
I worked closely with an accountant and made him a part of the final negotiations with the buyers. Working off my financials, he was able to explain the values of owning a business and the tax perks.
When negotiations were finalized, I was able to arrive at a selling price with an additional $25,000.
The really cool thing is to see the legacy of my company continue on. 
It was 30 years in the making and the new owner is continuing the culture.
Thought you would enjoy sharing what Strategies did for my business.
All the best,
Shelly Gentile
Here's my challenge to you: Don't be one of the many owners that wait until it's time to sell to start building the value of your company. It's too late.
Even if you're really into the numbers and finances of your salon/spa, it doesn't necessarily translate into business value.
Your Balance Sheet tells you, and potential buyers, how healthy your company is. If you're tight for cash, carrying excessive debt, have negative Retained Earnings and negative Equity, that's what a potential buyer will see.
You're going to get beat up on the selling price. Even if you do get a decent sale price, the debt that needs to be cleared up rarely leaves much to smile about.
Shelly lived the entrepreneurial dream. She started her own company, learned the leadership and financial disciplines, built a solid team-based culture, and got her reward for a job well done.
Recommendation: Have a professional Business Valuation done on your company now. The results will either put a smile on your face or be the wake-up call you need to begin working on preparing your company for the day it's time to sell.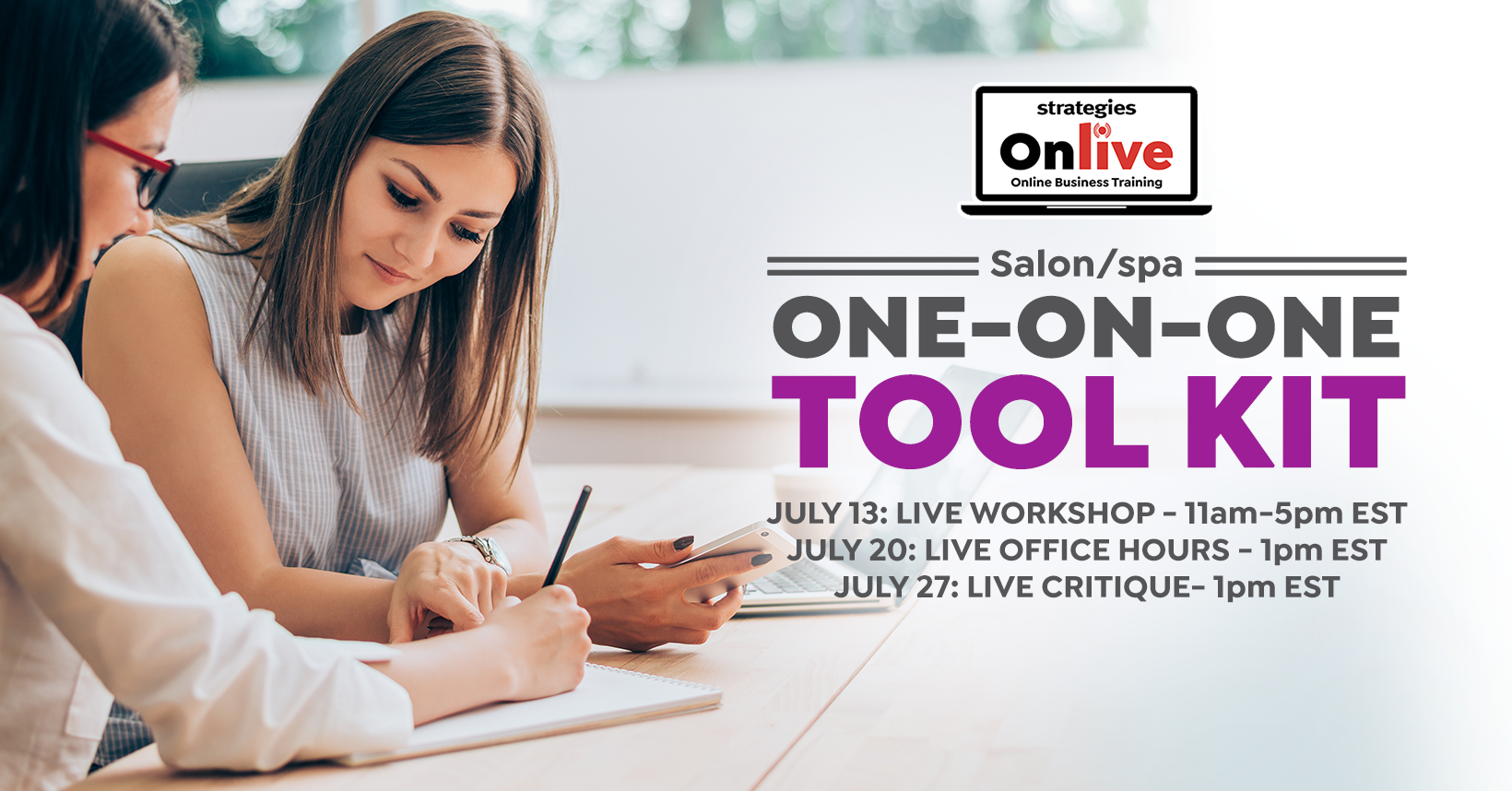 Categories: Financial Literacy