Coping with Reopening, Delays & Setbacks in the Salon/Spa
Steve and Andrea Swanson are the owners of two Taylor Stevens Salons, one in Algonquin, IL, and a brand-new salon in Geneva, IL that they just opened last Fall.




After months of being shut down and caring for their employees as best they could, the Governor of Illinois finally gave salons permission to reopen on June 1st. Steve, Andrea and their stylist daughter, Taylor, were ecstatic.




They began prepping both salons to reopen. Restocked the Aveda shelves, rearranged furniture and stations for social distancing, prepared PPE supplies, and practiced safety protocols.


After two months of "stay at home," dealing with unemployment, landlords, slashing costs, securing PPP and EIDL loans, and watching their two locations and livelihoods slowly wither away, reopening day finally arrived.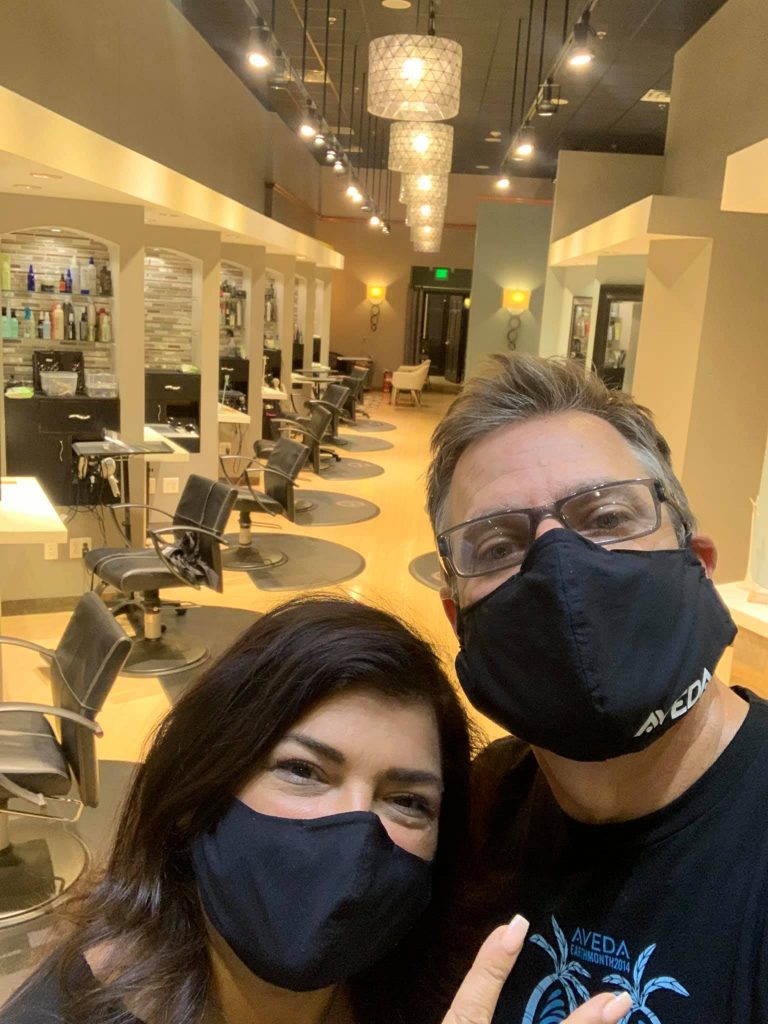 Andrea proudly posted, "Day one in the books, do we look tired?!?! Because we are, I'm sure not as tired as our amazing team!!! Thank you to all of our absolutely amazing team for suiting up, taking it as it comes and staying positive!! So thankful!!!!"

And then came the phone call...

After having a successful first day at their new Geneva salon, Steve and Andrea got a call from their landlord telling them, "You have to close up due to a threat of looting and rioting. All entrances to the shopping center are being closed with cement barricades."

They didn't even have time to board up the windows.

Andrea posted, "We didn't even get a chance to board up. Such a disheartening day. We are hoping and praying we will be spared." 

So, for the second time in two months, Steve, Andrea and team emptied their display shelves of products, removed computers and got anything of value out of sight.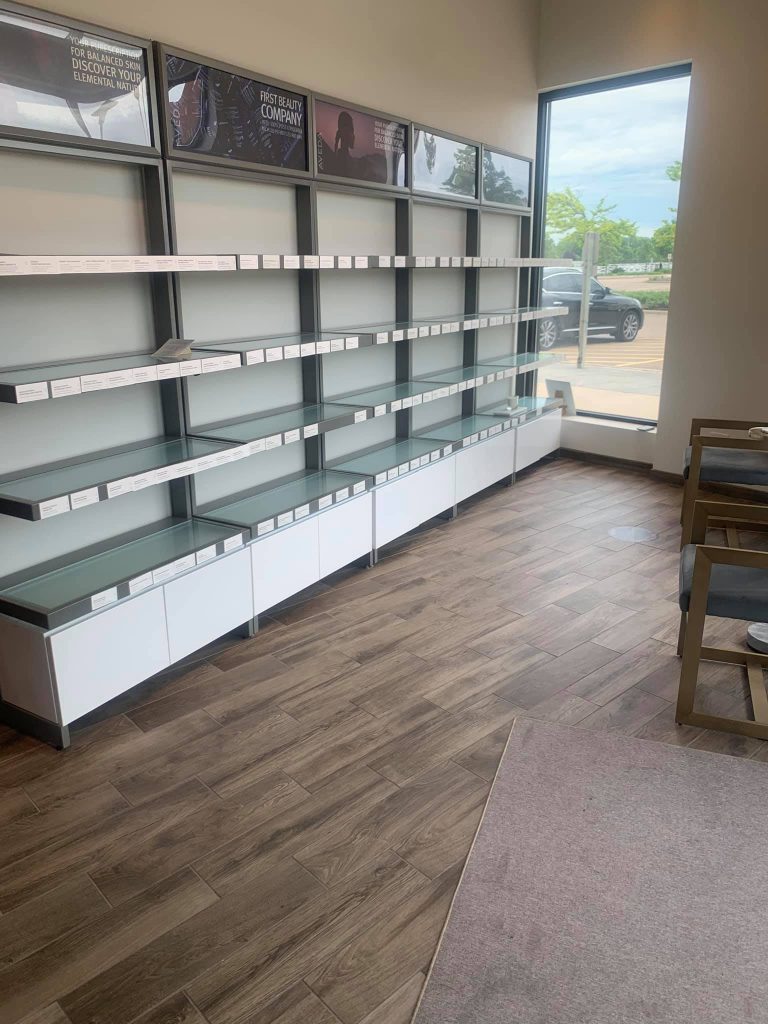 Steve is also a long-time Strategies coach and a valued member of our team. All we heard from Steve was a GroupMe post that the Geneva salon had to close due to potential riots and looting. We kept checking in on Steve but weren't getting any response.

I finally called Steve. When he answered, I could hear the frustration and stress in his voice. We talked for a bit about the situation and next steps. By the end of the call, Steve's enthusiastic voice that we know and love was coming back.

The good news is that Steve and Andrea's salon was safe — and reopened two days later.

Whatever this "new normal" turns out to be, it's a safe bet that it means "adapt and overcome."



Here are six No-Compromise Leadership strategies to help you effectively respond to fast-changing situations:



Shit happens: Everything about this pandemic can be described as the ultimate "shit happens" saga of continuously unfolding hurdles. Thankfully, the hurdles came at you one at a time. First came the order to close your salon/spa. You had no choice but to deal with it. Then came helping employees file for unemployment. And then figuring out PPP and EIDL and how to cut expenses. CRISIS KEY: As owner and leader, it's your responsibility to respond to situations as they come at you. Hesitation is not an option.


Emotional decisions rarely work: Decisions based on emotions are not decisions — they're reactions. It's like the primal "fight or flight" internal mechanism that exists in all living things. CRISIS KEY: In business, you must assess the situation in front of you. How big is the hurdle? Can you handle it or do you need urgent guidance? How much time, money and resources do you have? What's the worst that can happen


Solutions have a sequence: There is always a step one that needs to be done before going to step two and beyond. CRISIS KEY: The single most important part of a solution is getting the first 10% right. Once you define step one and step two, the remaining steps typically fall into place.


Engage: Remember Captain Picard on the starship Enterprise? Picard would position himself in his captain's chair and say, "Engage," and the Enterprise would jump into warp speed. CRISIS KEY: There is no time to delay or get yourself bogged down in second guessing your decision. Be your company's Captain Picard and "engage" you and your team in an all out effort to implement your plan to adapt and overcome.


Lead it to completion: Think about it. You had to overcome every hurdle that came at you during this COVID-19 crisis. The shutdown, helping employees, the SBA loans, cutting expenses, maintaining communication, reopening procedures and protocols. CRISIS KEY: To date, every stage of this crisis has been a lesson in leading through adversity. It has been trial by fire to figure it out or throw in the towel. Remember these lessons well.


Get ready for the next hurdle: Logic dictates that the COVID-19 crisis is far from over. Reopening your company was just another hurdle that you have, or will, overcome. There are many unanswered questions. How quickly will the economy recover? Will there be another surge? Will you stay busy or will business slack off after the reopening rush? Just as Steve and Andrea Swanson were told to shut down the first day their salon reopened, there is always another shoe that can drop. CRISIS KEY: The moment "it's over" enters your thinking, you begin letting your guard down. The leadership lesson that COVID-19 is teaching everyone is don't get comfortable. Be ready for the next hurdle.



Here's my challenge to you: The last three months have been unlike anything we've ever experienced in our lifetime. COVID-19 caught the world, our government, our healthcare system, and our businesses off guard and unprepared.

Moving forward, the short list of must-do's looks like:



Salons, spas, barbershops and others in the personal services industry must make financial literacy and financial disciplines a top priority. Those that don't will not survive.


Three months of cash reserves to cover operating and payroll costs is officially the minimum needed to survive a crisis. Repeat, the minimum needed to survive.


Controlling payroll costs and maintaining a high productivity rate are, and always have been, inseparable. You cannot control a commission-based payroll.


Your business culture must be team based and rock solid.


Employee benefits like health insurance, paid vacations, retirement funds, etc., must become the norm at salons/spas.


When an unemployment check is more attractive than a paycheck earned at your company — your business model needs a major upgrade.



The post COVID-19 era can be one of positive change and prosperity. The key word is CHANGE.

Want some help putting together a step-by-step plan for long-term growth? Schedule a free Zoom Coaching Session here.