< SEE ALL POSTS
One Month of COVID-19
April 19, 2020 | By Neil Ducoff | 10 Comments
One month ago now seems like a distant memory.
I was able to go to work in my office at Strategies and be with my team.
At the time, the news was focused on the devastation that COVID-19 was inflicting on Italy. News quickly shifted to the rapidly increasing infections and deaths in Washington state. Then, the virus exploded in New York City, New York state, New Jersey, California, Illinois, and then the entire country.
Little did any of us realize that our lives were about to change in the most radical way imaginable.
All non-essential businesses were ordered to close. Like you, we locked up our corporate offices and headed home.
That first week was surreal. It was as if we entered a time warp filled with nothing but question marks. How bad will this pandemic get? Unemployment? Rent? The list of tough conversations seemed endless.
Next, Congress approves the CARES Act. Almost immediately, SBA.gov gets overwhelmed with applications for disaster loans. The application required a lot of time and supporting documentation. And then the site goes down completely.
It was nice that SBA created a shorter application. But apparently all previously completed applications were lost and had to be resubmitted. Through all of this, no one had any idea how much their disaster loans would be. It ended up not being much, if anything at all.
Next, SBA released the Paycheck Protection Program (PPP) with mass confusion. SBA lending banks began taking applications on April 3rd. Banks had no idea how PPP worked and many delayed taking applications for a couple of days. When does the eight-week period start, in order to hit the 75% of funds used for payroll to be 100% forgiven? If you miss the 75%, is any forgiven? (Yes.) The big question is, how do you put employees back on payroll if you can't open? What a mess.
Somewhere around that time, the EIDL grants appear adding more questions and confusion to the mix. Can you apply for both the EIDL and PPP? (Yes.) Is it $10,000 or $25,000? (SBA finally clarifies that it's $1,000 per employee up to a maximum of $10,000.)
Then, just 12 days later, on April 15th, the SBA announces that the $349 billion fund has been exhausted. Owners start receiving "sorry, no PPP loan" emails. No more PPP loans until Congress finishes bickering to approve another $250 billion in funds.
Strategies offers help
From the start of this pandemic, the entire Strategies team has been working non-stop creating content, deciphering loan programs, and helping our clients and the industry figure this mess out.
Where we are today?
Frustration and stress are growing for small business owners … especially for salons, spas, massage, barbershops and others in the professional beauty industry.
The question everyone wants the answer to is when can we all reopen and return to work? Although not as fast as we all want, that answer will come. Safety first.
Here's my challenge to every owner and member of our industry:
The challenge facing everyone is how social distancing will impact your business and its ability to reopen.
Because your business provides services that touch people, it presents a unique challenge to the states you're located in. It's going to take time for governors and their advisors to figure out protocols.
As owners, the most important thing you can do is communicate with your state's lawmakers. They need to know that your business is dead in the water without knowing a reopening date. They need to know that your expenses are piling up. They need to know your employees are struggling.
Make your voices heard. Tell your state's lawmakers you need to know the new rules to service clients and conduct business.
Below is an email I received from Traci Messier, owner of Visions Salon & Color Studio in Massachusetts. Traci is taking action to communicate and make her voice heard. I've encouraged her to reach out to her Governor and Board of Cosmetology for guidance and support. Follow her lead.
Hi Neil,
I am a small business owner and cosmetologist in Massachusetts. We have heard all of the COVID-19 guidelines for Massachusetts businesses, except for us (cosmetologists/barbers/salon owners).
We now have new guidelines for businesses to open back up and again none for our industry. It is impossible for us to maintain a 6' distance from our clients while having a shampoo, wax, color, highlight, haircuts and styling.
The only guidelines and information that we have heard, seen or read about seem to apply more to restaurants, bars and stores. Where are our guidelines? We are literally in our clients faces. Our industry is all about personal contact. We as a beauty industry have no support or guidelines from the Board of Cosmetology in Massachusetts (that we have read on mass.gov).
Given the uniqueness of our business and the challenges that we face; how are we supposed to open our business back up without any criteria for guidelines to safely and responsibly reopen our salon.
Clearly, we understand and have always practiced the importance of sanitation and disinfecting our equipment, tools and stations, (which of course would have stricter guidelines that would be enforced due to Covid-19).  
How do we conquer the challenges of 6' distancing from our clients? We can't … so where are we as salon owners, stylists, barbers, etc., suppose to turn for guidance as to when and how to reopen our salons and go back to work safely?
Traci Messier
Visions Salon & Color Studio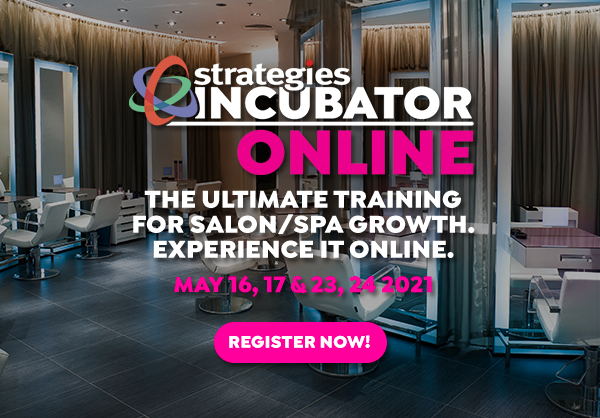 Categories: Coronavirus