< SEE ALL POSTS
How to Eliminate No-shows in Your Salon or Spa
October 17, 2016 | By Bruce Hourigan | 1 Comment
Guest contributor: Stan Bialecki, Strategies Director of Business Development … and salon owner
Has this ever happened in your salon or spa?
You're excited about this Saturday…
A quick check of the appointment book on Friday night shows an amazing 87% booked. You sleep well assured that Saturday is going to be a great day.
The team arrives and they are excited for a busy Saturday. Then at 7:30am, things start to fall apart…
The first two clients don't show up for their appointments.
You figure, "We still have a really full schedule after 9:00am. We must move beyond how the day started."
Then, another client no shows for a 10:00am service.
This sadly gets repeated throughout the day.
At the time of closing on Saturday, the no-show total is just over $500 of appointments.
Your team is in disbelief, morale is low and the blame game is being played. Fingers are pointed at the front desk, service providers and of course … at the owners.
Why are no-shows a major problem in our beauty industry?
The effects of no-shows have a significant financial impact on a company. When a salon or spa has just $300 in weekly no-shows … the totals add up to over $15,000 a year in lost revenue. With industry net profit margins in the +/-5% range, the cost of no-shows can drag profits down to zero.
Here's what the annual lost revenue of no shows looks like …
Here are six No-Compromise Leadership to strategies to eliminate "no-shows":
Get your house in order: Start by taking a long look in the mirror. Are you providing less than five-star client experiences in your company? Have you created an overly casual environment where clients have little respect for reserved appointments? If so, improve your clients' experiences throughout your company. Create a professional experience that is so incredible, a client would never consider no-showing for an appointment. Related: Check out this article for six ways to provide five-star stellar service. 
New client training for scheduled appointments: Regular clients eventually become educated on your appointment scheduling policies and adhere to them. Most no-show issues can usually be traced to first-time and newer clients. Think about the number of first-time client visits to your company each month. Now consider how many of those new clients had a thorough explanation of your company's appointment scheduling policies and expectations. If you're seeing one hundred new clients per month and appointment scheduling policies and expectations are only shared with thirty percent of them … that's seventy potential no-show problems.

Set clear expectations with your clients during their first visit. During the initial booking process explain that you are reserving a special appointment time just for them with a professional service provider. If they cannot make the appointment they must call. No-showing is not acceptable at your business.
Keep client data current: Update your client database with the most recent home and cell phone numbers, emails and mailing addresses. Encourage clients to follow and "Like" your company on social media. You need multiple ways to confirm client appointments.
Systems create consistency: Create a written system of how your company will schedule and confirm client appointments. Skill certify everyone who works at the front desk. Here's what your system should look like:


a. Electronic confirmations by email or text three days before every appointment. This is a standard feature in most POS systems.




b. Phone confirmations for all clients who do not confirm electronically two days before the appointment.




c. A written daily list of "Unable to Confirm" clients. Have your manager or guest services staff find creative ways to contact these clients. Try calling their family members and friends who come to your business or contacting them through social media. Yes, fighting costly no shows is hard work.




d. Setting your POS software to send a second appointment reminder via text, two hours before their appointment.

The infamous "no-shows" fee/appointment deposit: This technique has to be carefully thought through, as collecting no-show fees from regular clients can be viewed as confrontational. However, there's nothing like having a little "skin in the game" by requiring clients to provide a credit card deposit to hold the appointment … or to apply the no-show fee on their next visit.  Important: If you don't plan to enforce your no show fee with all clients … don't waste your time implementing it. If you don't use it … no one will respect it.


NOTE ONE

: If you don't put the upfront effort into educating each and every client on your no-show policies and expectations, don't expect a no-show fee to fix the problem if you failed to address the cause.


NOTE TWO

: Clients can easily dispute a no-show fee on their credit card. If the client states that he or she had no knowledge of the no-show fee, the credit card company will usually side with the card holder. Again, make sure your guest-services team is educating every client.
The "bad client" list: Deal with that client who consistently no-shows by:


a. Setting them up as a "Walk-in Only." They are welcome, but cannot reserve an appointment.




b. Fire that chronic no-show client: Setting their client account to RESTRICTED – They are not allowed in your business. Let them make all the no-shows appointments they want … at your competitors. Your team will thank you for making this decision.
Here's my challenge to you: Start tracking all your no-shows and determine the lost revenue to your business. Create a written system for educating clients on your policies and executing appointment confirmations … and skill certify your entire team.
Let me know how you make out by leaving your comments below.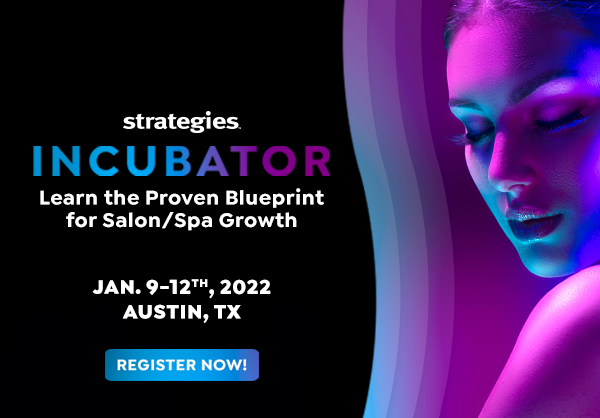 – – – – – – – – –
Please share your thoughts with me about today's Monday Morning Wake-Up. Click below to comment.
Pass this e-mail on to your business colleagues, managers and friends. They will appreciate it.
Categories: Client Loyalty , Monday Morning Wake-Up