< SEE ALL POSTS
COVID-19: Keeping Your Leadership Head in the Game
March 29, 2020 | By Neil Ducoff | 9 Comments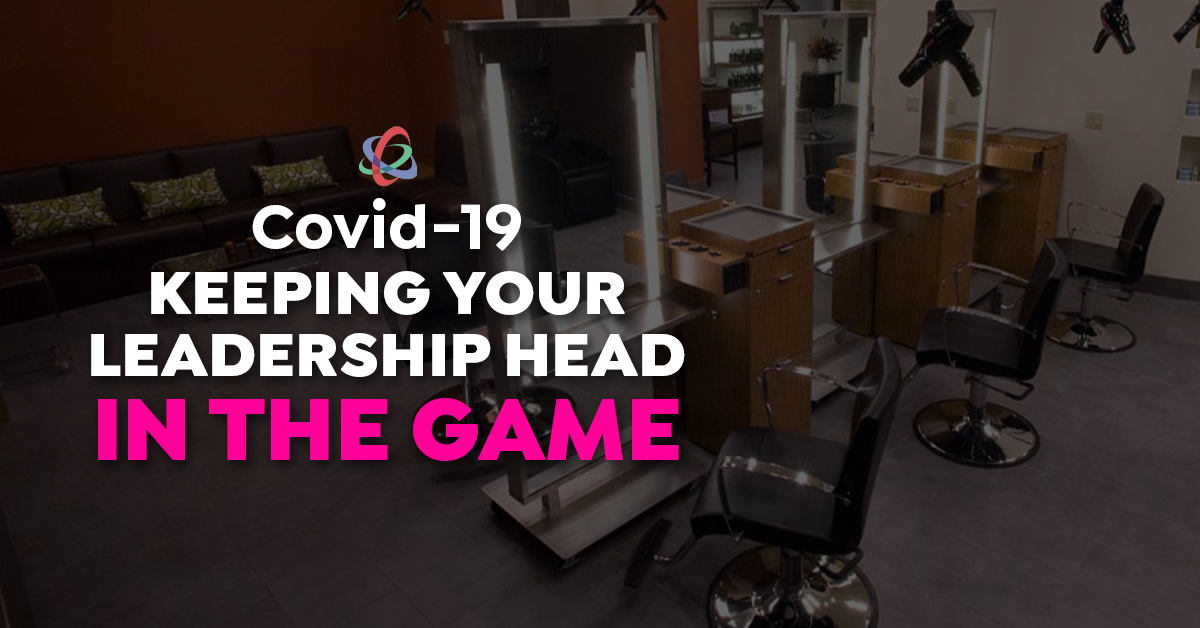 Karie Bennett is the owner of the highly successful Atelier Salons in San Jose, CA.
Like many tens of thousands of salon/spa owners in the USA and Canada, Karie's salons are closed due to COVID-19. It is heartbreaking and stressful for owners and employees alike that, just weeks ago, were leading thriving active businesses.
Karie went to check on one of her salons and wrote the following post on Facebook that captured the weight that all owners are burdened with during this lockdown.
I went into one of my salons to check on it and make sure that the lights were turned out to conserve on the utilities and that the refrigerator was cleaned out, the alarm was on and everything was OK in there. I wore an N 95 mask that I had left over from the wildfires to walk from my car to the door in case anyone was out and about.
It's been a week since I closed the business due to this virus. I spent all last week applying for disaster relief loans, asking for rent relief, reducing payments and talking to my banker, accountant, attorney, and almost every salon owner that I know in my network. And we are in a weird kind of a limbo because we want to help our employees with more than just their unemployment, but we're all in the same boat.
I'd love to be able to tell you that I had three months of operating expenses in the bank but a small business like mine, and it is a SMALL business, not a big corporation, operates with a slimmer profit margin then you would think. Being able to offer our employees so much during the good times means there's less in the bank when something completely unexpected like this comes along. There is no insurance that will pay us for this.
So here I am making phone calls to defer payments, to hold onto as much cash in the bank as possible, so that once we get an answer from the government and what's gonna be happening, we can respond quickly. It's heartbreaking.
I am not relieved of the responsibility of caring for the people in my company just because the company is closed. I have no cause for celebration, because the burden is still on me even though the employees in the company have been laid off due to this mandatory shut down, but also because it is our social responsibility. And I can't relax because unemployment is on the way because it won't be enough.  
Every business is responding to this the best way that they can, or they know how. I just hope the government will find a way to agree on this economic relief package and get it signed and get some help out to us, because in the meanwhile, we all need some answers. I will find answers and the way to help and get through this.
Sending all the love I have to you all.
I asked Karie if I could use her post because it was brutally honest and real. It spoke what all entrepreneurial leaders with a heart are feeling.
Karie's response
Hi Neil, of course you can. I think it's typical of leaders. We think that we have to put our best face out to the world. That we can't let our staff and our customers know what we're going through.  
It's time to pull back the curtain and embrace our humanity and show our reality. In today's world, it's about authenticity, transparency and sharing experiences. That's what's going to get us through. Thank you so much for reaching out.
Here's my challenge to you: As leaders, we don't like being out of control of our businesses. But right now, there's only so much we can control.
Only you can control your thoughts. Now more than ever, your thoughts need to focus on reopening and leading your business out of this crisis. That's how you help employees.
That's how to give you and your employees a future to come back to.
Keep your feelings and mood locked onto one objective — getting your employees back to work and the doors open.
And when feelings of fear and anxiety overwhelm you and beat down your spirit, remember that you are human.
You earned the right to grieve for the business you gave years of hard work and sacrifices to build.
You earned the right to grieve for your employees that are struggling to figure out their finances — yet still believe in you and your dream.
Let out all the pent-up mental junk and burdens that COVID-19 brought to your world. Ball your eyes out. Scream at the top of your lungs. You damn well earned the right to.
You are the leader of your company. You need to put your leadership hat on and wear it more boldly and proudly than ever before.
This quote, from Tom Peters, captures exactly where we entrepreneurial leaders are today:
You remind yourself every day that this crisis isn't just something to "get through"— it is the Final Exam of leadership competence and character.
People often make great leaps in a short period during difficult times.
You can do this. You're not alone in this battle.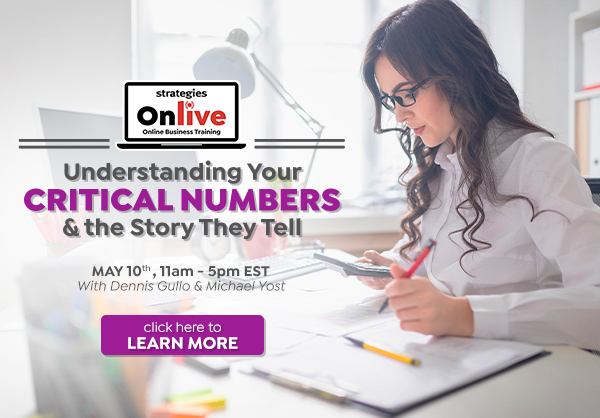 Categories: Coronavirus , Leadership