< SEE ALL POSTS
A Celebration of Industry Excellence and Hope
October 23, 2017 | By Neil Ducoff | No Comments
On October 16th, Strategies held the 2017 TBP Award Ceremony during our fourth annual Team-Based Pay Conference.
Over 300 conference attendees gathered together for what has become both an inspiring and emotional evening of celebration.
The best way to celebrate these eight outstanding TBP Award winners is by sharing their own words from their 2017 TBP Award Application:
Productivity Award:
Business: Savoye Salon Spa
Location: Suamico, WI
Owner: Michell Bartlien
"Savoye is a really productive salon. In November 2016, we were over productive, typically were running at 125%. We learned why that wasn't so great. Regular guests were being turned away, whether pre-booking or not, there were not enough hours available. We have groomed new staff and have already seen a difference in our productivity sticking to the target 85%. Productivity is also about the guest experience. It is consistent and we give them value.
Our company has a sixth sense now. We understand how to have guests see other team members and cross promote. Why have two people slammed and three not so much. Share the load. Take the opportunity to create a service to fill a guest's need. Productivity goes up as well as profits."
Profitability Award:
Business: Three Rivers Dermatology & Windy Ridge Skin Care Centre
Location: Ft Wayne, IN
Owners: Dr. Jeff & Loretta Sassmannshausen
"Our primary focus is medical dermatology which involves billing to insurance companies and having to wait 3-12 weeks or more for payments.
Prior to Strategies, we created a budget at the beginning of the year and never looked at it again. We had no cash reserves. By 2014, we took a second mortgage on our home and still owed over $250,000 to IRS for taxes. And we had $965,000 in additional debt.
With Strategies help, we developed a cash-flow plan and started working it (updating, monitoring, etc.), and living by it.
We now owe nothing in back taxes to IRS. We only have $120,000 in debt and will be debt free by Summer 2018.
We have over $500,000 in cash reserves and continue to add more each month."
Staff Retention Award:
Business: Shine Hair Color & Design Studio
Location: Columbia, SC
Owner: Laura Pinkas
"We built a strong, loyal team that has Shine Hair Color & Design Studio's best interest in mind. From their first day, every team member is dedicated to our mission.
We hold each other accountable. We have a team of like-minded individuals that understand the goals we are trying to achieve together. We don't have anyone on our team who doesn't strive to hit goals.
We have a great culture (trust and mutual respect between team members), open communication, education, Retirement funding, set schedules, growth plans, team bonus, consistent paychecks — even great birthday celebrations."
Customer Loyalty Award:
Business: Urban Salon Team & Beauty Bar
Location: Burlington, VT
Owner: Stacey Hamblett
"Loyalty is when a customer sticks with you through the tough times, they believe in your mission, vision and values. They believe that the service and culture have them in mind by meeting their needs with exceptional value. When a company relocates or even has any change it can be at the risk of losing clients for various reasons.
The Urban Salon relocated and expanded at the end of 2016 with 86% existing client retention. One year later we are still at 86%.
Our entire team gets involved in creating a unique relationship with every guest. Best practices include noting client scheduling preferences so that we stay ahead of their thinking; i.e. "Mary, Tuesday mornings are your appointment of choice, correct?" The company's "move list" creates trust that we are looking out for them at all times, especially when they didn't get their perfect appointment time."
Best Culture Shift Award:
Business: Aqua Skin & Nail Care
Location: Santa Barbara, CA
Owner: Claudia Cordova Papa
"You know a company is in trouble when the owner takes on a new job outside of the business because she can't see how to find a solution to make her company profitable, and to engage her team.
I hated coming to work. I hated that I was not a respected leader. I ran my business by fear and intimidation. I was always trying to generate more revenue.
2015 my family asked me to sell Aqua. Even though we made over a $1,000,000 in gross revenue, we would not be able to sell our business because our "employees" were misclassified as 1099.
In October 2016, we converted to TBP. It wasn't until June 2017 that our conversion process was over. I had traveled the road of rebuilding trust, listening more than talking, letting the team create a vision for our company, and breaking unhealthy employee relationships."
Best Turn Around Award:
Business: Studio 16 Salon & Spa
Location: Yakima, WA
Owner: Andrea Wintzer
"Ten days before Christmas 2014, a sewer line ruptured in my salon. I was standing in sewage and watching it come down the walls. The salon was basically condemned. We frantically searched for a temporary location.
Fast Forward to January 2016. We move into our new beautiful salon and within six months productivity was up from 61% to 67% and revenues increased by 13%. By year's end, productivity was up to 82% and revenues had increased by 64%.
I fought the Leadership aspect of TBP for a very long time. I am a people pleaser and want everyone to be happy. I trusted the process and I'm here to say, "Thank you Strategies!"
We will eliminate debt in five years instead of ten. We are projected to finish this year 42% above last year and our current productivity is 85%
Productivity has increased 21%. Pre-Book has increased 26.7%, Retail has increased 27%. Payroll costs have decreased 23%.
I believe the ability to lower my payroll percentage and have more staff providing services to increasing revenues, is by far the most critical improvement for our business."
Coach's Choice Award:
Business: Waxing the City – IL
Location: Oakbrook Terrace, IL
Owner: Kim Hamilton
"I opened my waxing franchise on August 1, 2015. By the spring of 2016, business plateaued. We spoke at least three times before we pulled the trigger and hired Strategies in mid-July.
Fast forward to the summer of 2017. We doubled our revenues, got our costs under control, and achieved better than expected gains month over month. The Happiness system took our new client retention from 18% to upwards of 49%. We exceeded goal each month after we started with Strategies.
We went from a loss of $60,000 in 2016 to a profit of $60,000 — and added $80,000 to cash reserves. We are paying down debt at a faster rate. Our team is rocking it!
Our Team-Based Pay conversion took our business to the next level.
We can't say enough about our coach, Rachel Aidan, and Strategies as a company. They know what they are doing and we are proof of it."
TBP No-Compromise Leadership Award:
Business: Glance Spa & Salon
Location: Bismark, ND
Owner: Andrea Birst
"Most stylists in our area and in our industry are in a commission environment, like Glance was, or in a rental suite. Salon owners, including myself, were not creating career growth opportunities for staff once they grew a clientele. This drives stylists to booth rent because they knew no other way to continue to grow. I was operating this same way until I started seeking better ways to manage our salon.
Two years ago, I began searching for a better way to grow and change our culture. I was introduced to Strategies and made the initial call and immediately started coaching.
Now that we are a TBP company, we all work together for our company goal. We now operate like a company and will be implementing paid time off, employee benefits, paid holidays, and more as we continue to grow. The best part of the new "No-Compromise Culture" is that we live our mission statement and values every day. It gives my staff a greater sense of purpose in their career and in their lives.
On February 2, 2016, we did our TBP conversion. I immediately focused on changing myself and my mindset to "No Compromise." I knew I needed to focus on changing and growing myself so that I could lead my team the best way possible.
In just 18 months, we implemented and executed all the systems: team huddles, scoreboards, happiness, performance reviews, Broadbands, hourly pay and name tags. We also adapted cohesive scheduling and a strict dress code.
We are now mission- focused which strongly affirms our "no-compromise" culture.  Also, immediately after conversion I developed a leadership team. I knew that I would never be able to communicate to and grow my entire team by myself.
This has been one of the best decisions I have made. I am beyond blessed and grateful every day."
Here's my challenge to you: Don't wait to make the changes your salon or spa needs to grow and prosper. Be the No-Compromise Leader your company and your team needs you to be.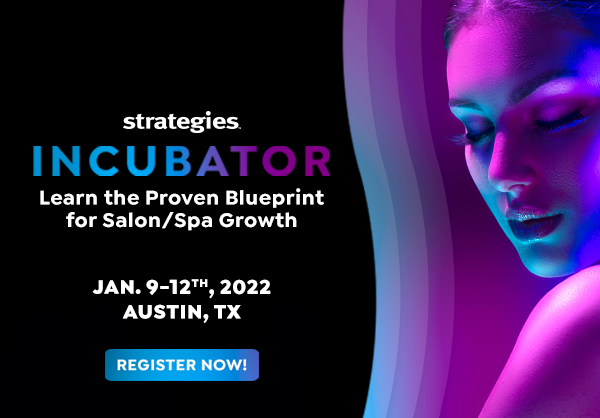 Categories: Team-Based Pay