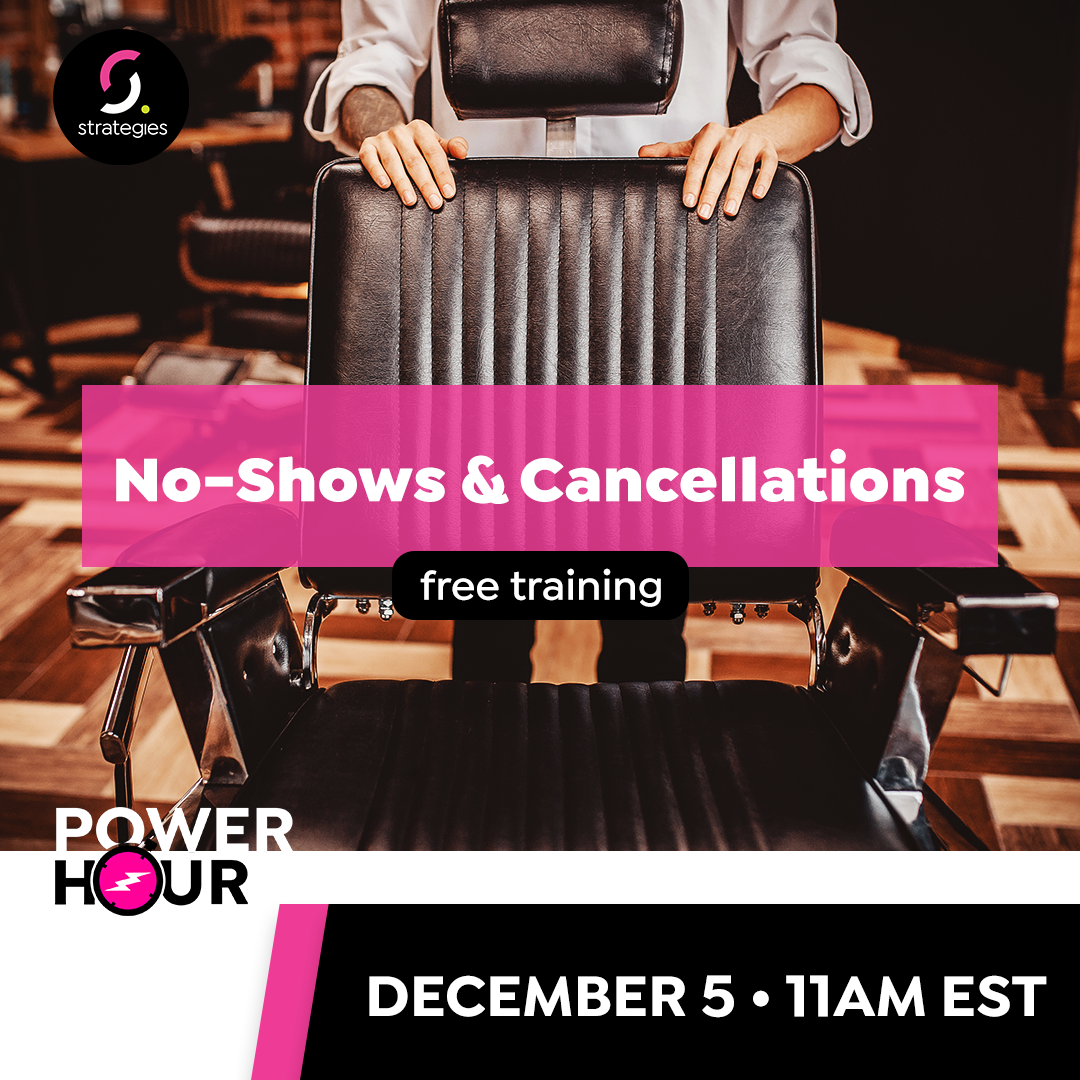 Keeping your books filled is critical to the success of your salon/spa business. 
And there's no bigger disruptor to that success than having to deal with excessive no-shows and cancellations.
Not showing up for an appointment may not seem like a big deal to clients, but they can absolutely wreak havoc on your books and your critical numbers, especially productivity.
So, how do you keep no-shows and cancellations to a minimum? And how do you handle them when they do happen?
Our very own Michael Yost has some strong feelings on these issues, and he will be breaking them all down during a free online Power Hour training on December 5th at 11am Eastern. 
First, he'll dig into some proven methods and policies that will immediately cut down on no-shows and cancellations:
A systemic - and systemized! - approach to reducing the number of no-shows and cancellations

Conversations that control this issue

The all-important question: Do we charge? If so, when? How?
Next, he'll show you how to analyze the impact no-shows and cancellations have on your critical numbers and talk about how to recover from those downturns.
It's time to take back control of your appointment book!
Register now for this free Power Hour training, and learn proven tactics to help you and your team drastically reduce the number of no-shows and cancellations you deal with on a daily basis.