< SEE ALL POSTS
Why Numbers Are the Wrong Thing to Focus On
September 20, 2020 | By Neil Ducoff | 1 Comment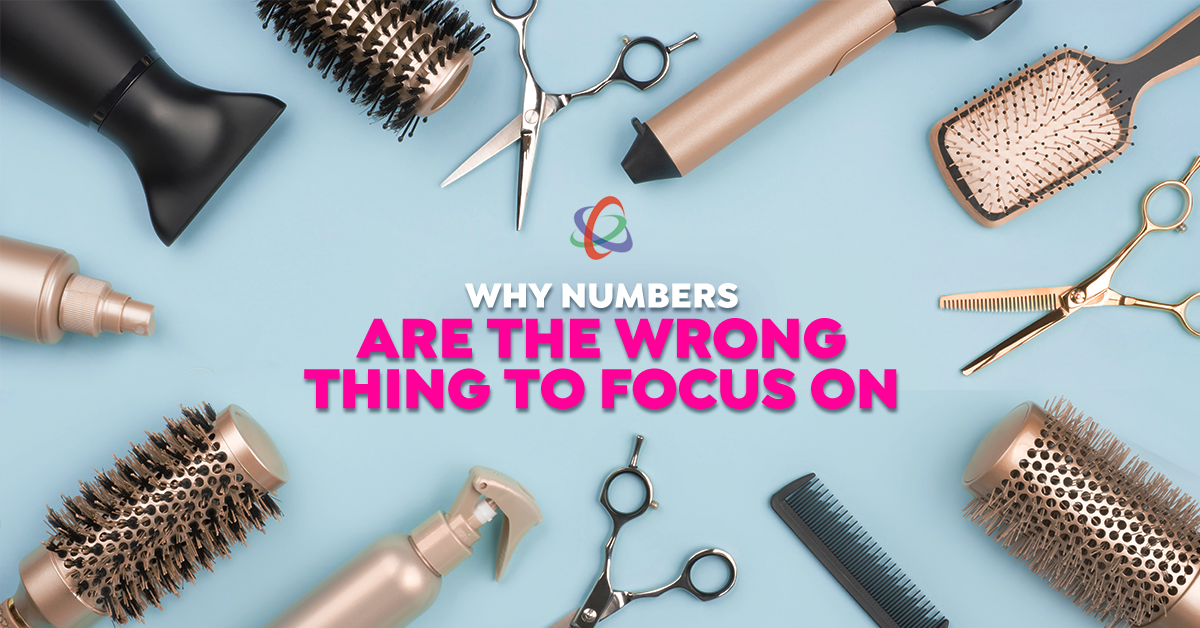 Imagine you're at your salon/spa's morning huddle.
You bring out your scoreboard to show your team if you're ahead or behind goal.
You then dive right into productivity rate, prebook, retail and other numbers.
Your team is a collection of blank stares hoping the daily numbers spew ends soon.
Or…
Imagine it's performance review time. You've spent days printing reams of reports so you can show each employee what numbers are good and which numbers need to improve.
Employees know it's going to be another episode of, "You need to get this [number] up."
In the days before computers, everything had to be recorded and calculated by hand. Service and retail sales were obviously easy. Productivity rate, prebook, client retention rates and other critical numbers were difficult or near impossible.
Computers and software changed all that. Today, owners can run a report on damn near every performance number and percent they can think of.
FACT: Numbers are outcomes. Numbers are a measurement of behaviors. Numbers tell you whether your systems are working or not.
FACT: Relentless focus on numbers and not the behaviors and systems that drive them, will do more to demoralize teams and individuals than improve performance.
Our best tried and true example is the infamous owner statement, "You need to get your retail numbers up." That's like telling an Olympic athlete to swim faster or run faster. Simply "trying harder" without the right skills and coaching doesn't work.
A short true story
We have an amazing coaching client that works the Strategies Team-Based Pay business model extremely well. Like many owners, she was focusing too much on the numbers. Employees dreaded huddles to the point where team effort and engagement was tanking. It was like the numbers became a hammer and they were the nails.
She was watching one of our Facebook Lives on "Finding Daylight in Crazy Times" where we suggested dialing back all the focus on the numbers. That was her big takeaway.
She revamped huddle to focus on behaviors and reinforce the systems they already had in place. THE RESULT: Immediate energy and positivity. The team is excited because they're focusing on how they can improve the guest experience — all while knowing the numbers are just the result.
Strategies coaching methodology is on evaluating business performance by monitoring critical numbers, cash-flow planning and financial literacy. But no matter how many times we tell owners, "Focus on behaviors and systems — not just the numbers," the numbers still find their way to center stage.
Here are four very easy things you can do to achieve the numbers your salon/spa needs to hit without beating up employees:
Pick a number — any number: Whatever number you pick is an "outcome." Numbers are the stats during the game and the final score. ASK YOURSELF: What behaviors, skills and systems need to be in place and working to move that number in the right direction?
Huddle is about the next play: During a football game (even games with fake crowd noise), players aren't discussing their stats and the score. They're using their playbook, deciding the next play, and who's responsible for what. At huddles, it's fine to do a quick update on status to goal. The key word is "quick." Drilling down into stats is about what happened — not what needs to happen next. ASK YOURSELF: What has to happen today to hit goal and win? What behaviors need work? What systems are weak or not being followed? What's the play for today?
Performance reviews that get results: Ah, those poor employees that walk into a performance review and see that pile of reports on your desk with their name on it. Performance reviews are a coaching opportunity to help an employee achieve his or her full potential. ASK YOURSELF: What behaviors, skills and coaching does this employee need coaching and training on to achieve desired results? Drilling down into "their numbers" without a plan of action is the fastest way to demoralize employees — especially when he or she wants to do better but is stuck or doesn't know how. RELATED: We're doing a month-long online training to help you build a comprehensive performance review template starting October 5th. Register here.
YES — we can: These are tough and uncertain times for business owners and employees. The moment employees utter the words, "[Owner's name] is all about the numbers," you've got a morale problem that will only get worse. ASK YOURSELF: What can you do to build confidence and positivity in your team? What can you do to help them win?
Here's my challenge to you: In no way are we suggesting that you stop focusing on the numbers. What we're telling you to do is focus on what needs to happen for the numbers to improve.
Coach your team. Give them the skills, tools and confidence to win.
Do that and the numbers will move in the right direction. More importantly, fresh air will fill your culture with confidence and positivity.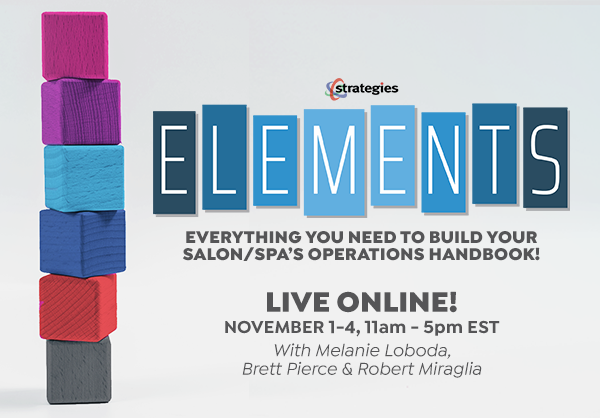 Categories: Financial Literacy , Leadership