< SEE ALL POSTS
The Danger of Who Gets the Credit
March 20, 2017 | By Neil Ducoff | No Comments
I was in a Barney's New York store looking for new suit.
I narrowed the selection to a suit I really liked and was ready for some sales help.
About ten feet away, two sales people are having an argument about "who should get the credit" for a sale.
The store was pretty empty so it was easy to hear every word.
This went on for ten minutes while I stood there…waiting.
Had I not liked this suit so much, I would have left and no one would get the sale.
Finally, one of them came over to help. I said, "I could hear you both arguing over a sale. Customers shouldn't hear that kind of stuff." Embarrassed, she apologized and helped me buy the suit.
The "who gets the credit" argument plays out in salons and spas every day. Yes … it happens even in Team-Based Pay salons/spas.
Recently, there was a post on our Strategies Salon/Spa Business Idea Exchange Facebook discussion group on how to track sales using our Happiness System. The Happiness System is a simple scripting procedure to help service providers become more consistent with their pre-booking and retail sales at the end of every service. (Learn more about Happiness here.)
Happiness also has a simple tracking procedure to monitor how effective service providers are delivering the service…and that is the where the focus of the question was pointed.
Here's the post:
"Hi! I work for [Business Name] Salon and I am looking for advice from large full service salons that implemented the Happiness System. I was wondering how the Happiness System is applied to each service provider. We currently use a service code and apply it in the register when we are checking a guest out in Millennium. The issue we have is that if a guest sees multiple people in one trip, it is very time consuming to add the Happiness service code multiple times. Just curious if other large salons/spas use a different approach. Any suggestions are helpful."
My response:
"The intent of the Happiness System is to lock in the delivery of verbal and written prebook and retail recommendations by service providers – and get that info to checkout for guest services to complete the prebook and retail sale.
When the Happiness System gets stuck in "who gets the credit" … the entire point is defeated because the focus is no longer on the client.
Get the system locked in through team accountability and coaching … and you'll no longer need the tracking system."
This prompted internal questions from Strategies' coaches asking for further insight into my statement, "When the Happiness System is locked in there will no longer be a need for the tracking system.
Here is the clarification I gave to our team of coaches:
There is a fine line that is easy to cross, especially in the salon/spa industry, when extreme emphasis is placed on individual performance numbers. When employees degrade into "who gets the credit," the "I/me/mine" thinking of the commission world prevails.
The intent of tracking the Happiness System is to monitor who's playing well and who needs coaching. I emphasize the term "COACHING" as that's what truly shapes and improves behaviors and performance. Too many owners and managers use individual performance numbers as a hammer, and not nearly enough as a tool to guide employees who may need coaching.
Yes, tracking Happiness by employee is cumbersome. However, it must continue until almost every client goes to checkout with prebook and retail recommendations for front desk staff to close.
In the example above, the salon owner and leadership team should significantly ramp up coaching on Happiness, how it works and why it exists. They need more internal discussion around "this is how to deliver Happiness." The faster they get consistent with the Happiness System, the sooner they can back off on the tracking system.
Coaching pushes the numbers (behavior measurements) in the right direction. Pushing the numbers without coaching makes it "all about the numbers" and "who gets the credit." This ultimately kills team performance and customer service because there are winners and losers.
It also leads to disengagement and indifference by those who feel their efforts are unrecognized … so why even bother.
Clearly, using the "ring through the Happiness service code" is subject to human error. And at present, no salon/spa software system has a "button" to click that measures a behavior that is not connected to a sale, appointment or specific client activity.
There is no "report" that will ever measure customer eye contact, a smile, caring, commitment to customer service, professionalism, positive attitude, commitment to the company vision/brand, etc.
Running a report is the EASY way to avoid leadership observation and engagement.
Telling a service provider to "get your prebook/retail sales/retention numbers up" bypasses the drivers and focuses on the outcomes. Nothing is going to change.
To achieve higher levels of customer service and consistency owners and leadership team must focus on observing, listening and personalized coaching. That takes time and patience … and persistence.
Here's my challenge to you: Salon/spa software systems have the power to track damn near everything and a mountain of reports and performance data. However, every report and piece of data is an "outcome." The drivers that produce those outcomes in a salon/spa service business are systems, thinking and behavior.
Put away that mountain of reports and data … and put your energy into coaching the systems, thinking and behavior that will truly transform your salon/spa.
Focus on the drivers … not the outcomes.
"Who gets the credit" is what commission behavior is based on. By design, it is "I/me/mine" and a barrier to achieving true team service.
True customer service experiences are damn near impossible to achieve when the team delivering those services is fighting over who gets the credit.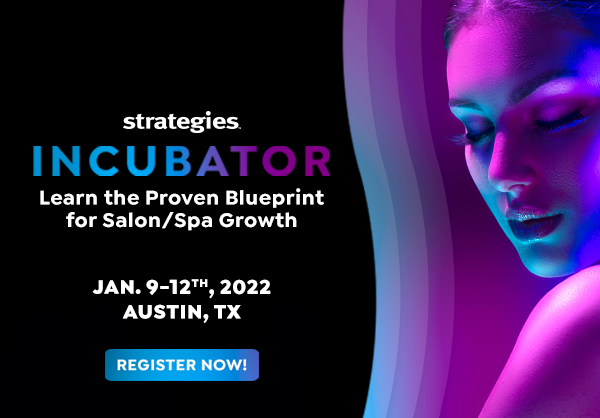 Categories: Leadership , Team-Based Pay