< SEE ALL POSTS
Why I Have Hope for Salons & Spas
April 5, 2020 | By Neil Ducoff | 2 Comments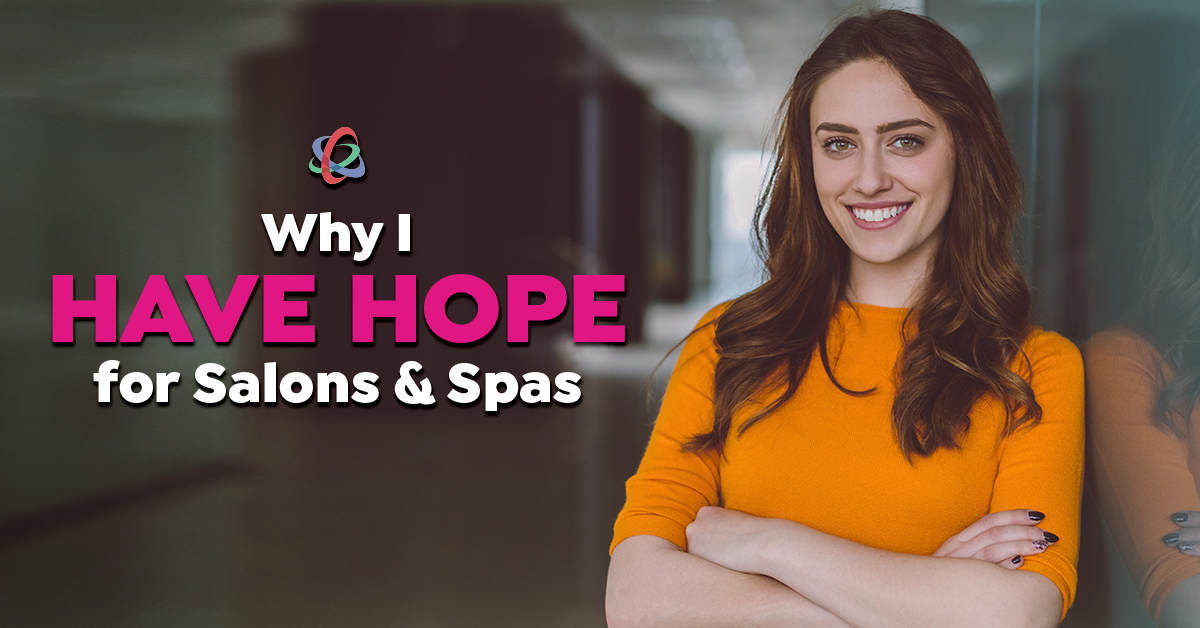 We're over two weeks into the COVID-19 crisis. Our lives have been turned upside down. We're all hunkered down at home — and we need to "stay at home."
For many of you, your salons/spas are closed, and your employees are on unemployment. In fact, 6.6 million Americans have filed for unemployment. The system is overloaded.
Last week, the process of figuring out the CARES Act benefits shifted into full gear.
Small business owners hammered the SBA Disaster Loan site until it crashed. Many lost all the data they entered. The site did reopen with an easier and faster loan application.
This loan is to cover payroll, operating costs, rent, loan payments, etc.
No payments for 12 months. Up to a 30-year payout at 3.75%.
You can not specify a loan amount. SBA decides the loan amount.
Out of nowhere, comes the $10,000 (that was later raised to $25,000) Economic Injury Disaster Loan (EIDL).
If you applied before the Paycheck Protection Program came out, you would be able to refinance the EIDL into the PPP for loan forgiveness purposes.
If you are approved for the SBA Disaster Loan, the EIDL will be rolled into that loan. If denied, it will become a grant.
KEY: The rules keep changing. Get professional advice from your accountant and banker. Understand what you're getting into before signing anything.
Then, last week, the Paycheck Protection Program (PPP) was released adding to the confusion of which loan is best for your situation. Participating SBA lending banks began processing PPP loans.
The purpose of this loan is to get employees back to work.
The simple formula is average monthly payroll for 2019 x 2.5 = loan amount.
To be forgiven, 75% of the loan amount must be use for payroll.
The covered period during which expenses can be forgiven, runs from February 15, 2020 to June 30, 2020. Borrowers can choose which 8 weeks they want to count towards the covered period, which can start as early as February 15, 2020.
No payments or interest for six months. Two-year term. Maximum payout is 10 years at 4% interest.
No collateral or personal guarantee required.
KEY: Use this loan if you want to get your employees off unemployment and have the entire loan forgiven — as long as 75% goes toward payroll.
WARNING: The Paycheck Protection Program ends June 30, 2020. If your strategy is to wait and do this loan when you reopen in May or June, the PPP funds will likely be gone.
The good news is that low cost and forgivable loans are available to help your business get through the shutdown and reopen.
The bad news is that the SBA and SBA lending banks have a massive number of applications to process.
The intent of the CARES Act is to get money in the hands of individuals and small businesses quickly. "Quickly" is not going to be quick enough.
PHEW!!!
So, why do I have hope for salons and spas — specifically employee-based salons/spas?
Here are my THREE very basic reasons to be hopeful:
Many owners WERE prepared: No doubt that all owners are stressed. But there's a difference between stressed with a cash reserve and stressed with no financial cushion. Along with the entire Strategies team, we've been relentlessly communicating and supporting our coaching clients and many many others seeking help. There is a profound difference in the conversations with owners that have been practicing cash-flow planning, debt elimination and building cash reserves, and owners that needed this week's revenue to pay last week's payroll.
There will be a purging: COVID-19 hit every segment of our economy like a bomb. It's a sad fact that recessions purge out the weak and unprepared — and this recession is going to be especially tough. Even through years in a booming economy, too many salons and spas have been living on the financial edge. Too much credit card debt, paying commission rates they can't afford, bad spending habits, and more, is trouble in good times and disaster in a crisis like the one we're in. Rent, expenses and debt payments can be delayed, but they don't go away. KEY: Just as in nature, a new generation of better lead, financially savvy, highly systematized salons and spas will emerge. IMPORTANT: My heart breaks for any business that closes its doors and the consequences that follow. Self-inflicted or not, seeing any owner's hopes and dreams fall apart, is sad indeed.
An opportunity to build it better: COVID-19 didn't just force salons and spas to close, it hit the "pause" button on business. It told you to stay home for a month, maybe two (hopefully not longer). It told you to lay off your employees. The shock of closing is behind you. You spent the past two plus weeks delaying payments, cutting expenses and figuring out the CARES Act and SBA loan options. Now it's time to rethink your business — because you have more time than you ever dreamed of to work ON your business. FACT: This is a unique and rare opportunity to implement the changes your salon/spa needs to have a brighter future.
Use this list of questions to get your entrepreneurial juices flowing:
What don't you want back in your business when you reopen?
What do you want your culture to look and feel like?
How does your compensation system need to change to control payroll costs and reward the right behavior?
What strategies can you implement to make your brand the most recognizable and desirable in your marketplace?
What new systems and training does your team need to truly deliver extraordinary customer service experiences? The objective is to blow every client's mind with attention to detail and consistency.
What financial skills and systems does your business need to contain expenses, ensure profit and build cash reserves?
What financial practices do you need to fix? You know, paying cash, taking cash, not reporting any or ALL tip income. Enough already. Clean it up.
Do you have a comprehensive internal skill certification program?
What critical numbers have you been battling? What systems, training, accountability is needed to move them in the right direction?
What employee benefits do you need to consider adding in the next year or so? If employees, especially independent contractors, learned anything from this crisis, it's that employee benefits are more important than ever.
What do you want your role to be when you reopen? It's hard to lead a labor-intensive business while doing services all or most of the time.
Here's my challenge to you: This is the time to play the business game harder than you ever played before.
If anything, this crisis will make you a stronger and smarter leader and businessperson.
I am hopeful that we are entering a period of positive and profound change for the salon/spa industry.
Strategies is committed to doing everything possible to support a better and brighter future for all of us.
IMPORTANT: Please sign up and use our FREE 13-Week Recovery Cash-Flow Plan. Strategies coaching clients: You already have the 13-Week Plan plus more in your Command Center site.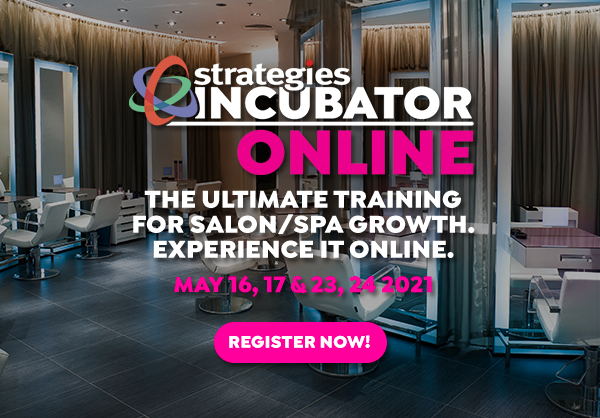 Categories: Coronavirus